INDUSTRY 4.0
Bosch global supplier award
Loccioni has been awarded with the 2017 Bosch Global Supplier Award in the category of quality testing equipments. A partnership dating back to the 1980s.
The Bosch Global Supplier Award – that takes place every second year – represents the world giant's firm belief that partners should be more than simple suppliers of products and services.
300.000 people, a turnover of 80 billion of Euros, offices and factories all over the world, in constant growth for 131 years, nowadays Bosch is the world number one in the automotive components sector and one of the driving forces of German economy and of Industry 4.0 program.
Loccioni began working with Bosch in the '80s, starting with quality control systems for home appliances manufacturing, to get to sophisticated test equipment for automotive components. Today, the 100% of Bosch dishwashers and the 80% of Bosch washing machines are tested by Loccioni quality control systems, while intelligent test benches and lines for the components of the car of the future are designed and produced in "Le Marche" region countryside and delivered all over the world.
Loccioni sweet internationalisation, with its offices in Shanghai, Washington, Stuttgart and Nagoya, has certainly promoted the development of such an important partnership and a community of innovation that, besides Bosch, involves Mercedes, BMW, Volkswagen and the major brands of the automotive sector.
In fact, today, the biggest opportunities at world level come from the innovation wave that is flooding the automotive sector with the push towards electrification and connectivity. The Loccioni technological flexibility and competence has gained a role as a technological partner in one of the most strategic projects of Bosch: the development of the electrical axis. A project that will feed employment in the local territory and will create growth opportunities for young people and companies.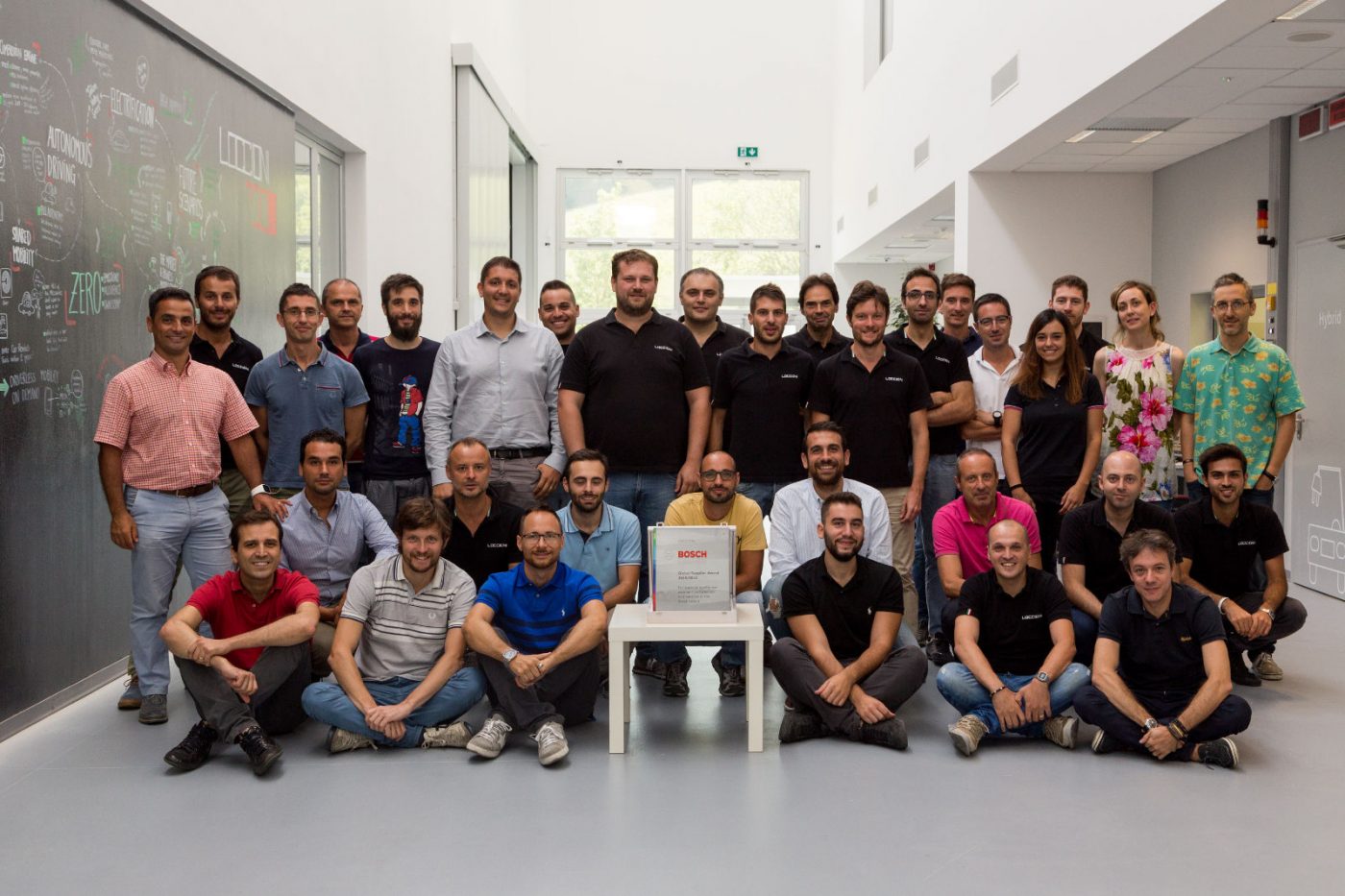 In the interconnected world, parnerships are becoming more and more important. Values chains are no more gerarchical, but networks that exchange information. Nowadays, we are in the perfect situation where we can use the opportunities offered by the digitalisation of our network of partners, involving them in the push towards Industry 4.0.
Volkmar Denner
Chairman of the Bosch board of management
We started the adventure with Bosch with a telephone call... and now we are here in the heart of the biggest innovation player. It's incredible to live the innovation sparks deriving from the meeting between the Italian creativity and flexibility and the German organization.
Luca Lazzari
Managing Director at Loccion Deutschland